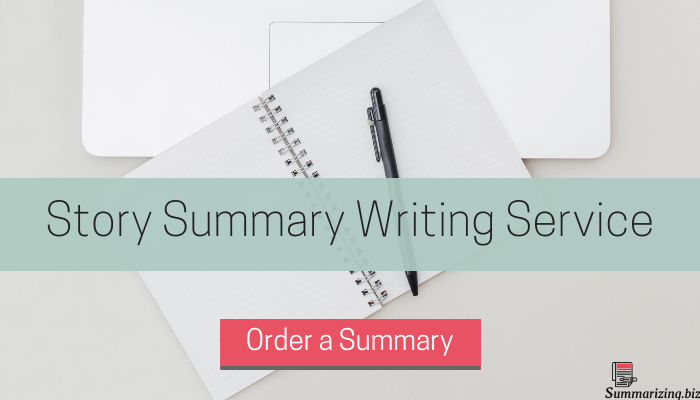 A book summary consists of writing a summarized story about that book. A book summary is one of the trickiest summaries. Since it is longer than a regular review, you need more time to do it – first, you have to read the book; otherwise, you would not be able to summarize it. A book summary needs to contain the main topic of the book, as well as its main events. It can be a general summarizing or one that describes each chapter briefly. Whichever of the two you choose, it should be written matching the author's tone of voice.
Different Techniques for Book Summarizing
If you have to summarize a book, you should know there are various techniques you can use that will save you time while improving your writing skills. These techniques are the ones our professional writers use. Thus, you should be able to write the perfect summary if you follow them.
The first one may seem obvious, but you need to read the whole book. Once you've finished it, think about its central theme. It should be one that encapsulates the essence of the book. Another technique consists of locating the main arguments in each chapter. Once you've found them, annotate a few keywords to describe them. This will help you remember what the episode was about and explain it better. Also, focus on writing the author's ideas, forget about including your own opinion. While writing it, keep in mind that you are writing a summary, not your impression on it.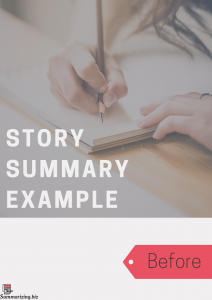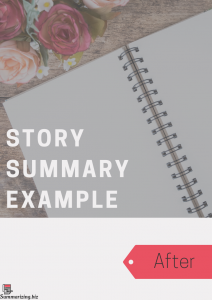 Write the Perfect Summarized Story by Avoiding These Mistakes

When summarizing stories people tend to make some common mistakes that bring down their paper. These are simple mistakes that could be avoided by paying more attention to the original text. Being able to prevent them will help you elevate your summary. These are some common mistakes people make while summarizing:
Not identifying the topic. If you don't read the book carefully, you can omit its theme. Thus, you would not be able to summarize its essence.
Forgetting to locate the main arguments. While you're reading a book, you should be analyzing it too. Finding the arguments will help you explain the book better.
Writing a summary that is longer than the original text. A summary should be a lot shorter than the book you're summarizing. Keep it brief, and you should be OK.
Not matching the author's tone of voice. Even if you have to write a summary using your own words, it should match the tone of voice of the book. Otherwise, the reader will not capture its essence.
Summarizing a Story Using Our Services

The art of getting a concept from pent o paper can be a challenging one. Summarizing stories is a talent that most writers have some grasp of, but may not be the best at it. The creative process involved in writing a summarization is not one everyone has the time for. The extra time needed for revising, editing, and grammatical input are just some concerns that must be taken into account to summarizing and paraphrasing a story. There are now literally hundreds of writing companies available to help provide assistance.
Professional Stories Summary Online Help

Thanks to our professional team, we can offer a wide range of services. From a story summary writing service to an editing service, we have everything you need to ensure your text is perfect including an online summarizer. We count with expert creative writers to provide top-notch service. Besides helping you to summarize any type of text, we can also assist you with paraphrasing. Our professional writers have a flair for language, which allows them to rephrase effectively any paper while avoiding plagiarism. We also provide an editing service carried out by expert writers. Their exceptional attention to detail ensures your text is free of any grammar, stylistic, or punctuation mistakes. We provide the best summary writing online services. Plus, you should know that choosing us, comes with some perks.
For example, when you pick our services, you will have unlimited revisions to ensure you're satisfied with the quality of your paper. We also provide discounts for our regular customers as well as 24/7 available support to help you sort out any query, complain, or comment you may have.
If you want to hire our services, all you need to do is fill out the required information, upload your document, and click the "Send" button! We will revise your requirements and match your paper with a writer or editor specialized in that area.
Get a great summarized story from our high-quality services today!