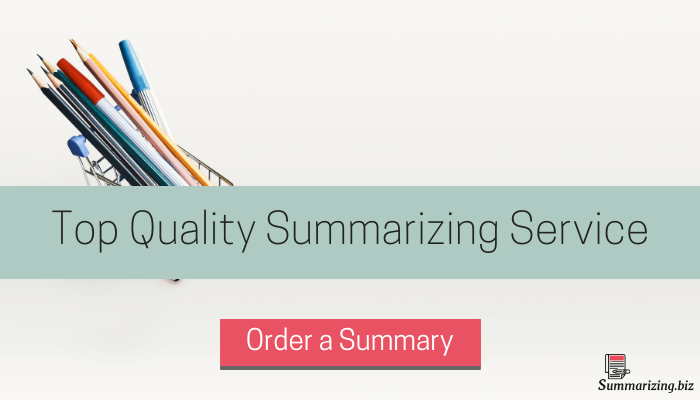 Why Do I Need to Shorten My Essay?
Long writing does not always mean good writing. Often your tutor will give you a word limit for your writing. This forces you to think carefully about what you need to write as well as ensuring that your tutor will not have to read too much. You will also find strict limits when you write things like admissions essays. Often, however, you will find that you have simply written too much and need to make text shorter to meet the requirements. Whether you need to sum up an article for your conclusion or need to simply trim out a few words you will need to look at how you write to ensure that you do so in a concise and meaningful manner. For many, this is a difficult thing to achieve. We have been helping students for many years with their writing and are able to offer you some of the best help and advice you will find online to help you to make paper shorter.
Summarize Text Online
Summarizing text may not sound like a great Friday night but if you have an assignment due on Monday, you may have no other choice… or do you? If you need to summarize text but just don't know where to start, all you need to do is contact us. We can complete the summary for you or just help you finish the project. At first glance, writing a summary may seem like a simple task but we realize just how difficult it can be. That's why we've compiled an extensive resourceful website that provides you with various tools just to get started. If you feel like you need more help, we have personal consultants willing to review your original material.



The best part is that you never have to get out of your pajamas or leave your couch. We can easily summarize text online and it doesn't matter what kind of original text you have. Do you need someone who specializes in summarizing information text? We have someone that can help you get started. Do you need someone who specializes in summarizing nonfiction text? We have someone that does that too! We even have experts who are world renowned for summarizing expository text.
How to Make Text Shorter Easily
Whether trimming your story down so as to not exceed word limits sections you need to learn how to avoid all of that excess text. Your first draft will always tend to be far longer than it should be and there will be many opportunities to cut the text while still maintaining the same meaning with your writing.
The following advice can help you to make text shorter without having to think too hard:
Duplicated information: do you tend to repeat yourself when you write and make the same point many times over. This is a common mistake to make and by simply recognizing that you have made the same point more than once you can cut out whole sentences.
Irrelevant information: many students will also tend to ramble on their writing and will talk about something that may be totally unrelated to the task you are writing. If a sentence or fact is not totally relevant to your purpose remove it.
Removing qualifying words: we tend to overuse words such as "very" and many "ly" adverbs within our writing such as "quickly", or "really". Most of these words can simply be eliminated from your text and will make zero difference to how well it reads.
Remove passive voice: active voice is structured in the following order: Subject – Verb – Object. Using this order will typically provide shorter sentences such as "Passive sentences make longer writing" rather than "Longer writing is made by using passive sentences".
Choose simpler words: don't try to overcomplicate your writing. Using "near" instead of using "in close proximity to" is going to be just as effective in your writing.
Turn nouns into verbs: "I came to the realization" can be "I realized".
While there is software out there that can do this for you it is rarely effective. An automatic essay compactor will rarely provide you with something that you can use without careful editing. Summarizing, paraphrasing and reducing text length is always best done manually if you want to be able to use the end results.

We Can Help to Cut the Text for Your Paper
Whether you need a summary of a term paper or an application essay, or even summarizing data,our experts can help you. Maybe you just need some assistance in actually writing the summary text. Our professional summary experts can write the entire summary for you if you want but you have to be able to provide us with the original text and give us time. A quality summary will take time but we promise that you won't be disappointed. We provide expert support through writing specialists that only work within the fields in which they are holders of postgraduate degrees. This ensures that they are able to fully understand the text that needs to be reduced, something that is vital if you want to maintain the same meaning.
Make text shorter quickly and accurately by getting in touch with our highly efficient and trustworthy team of writers here today!