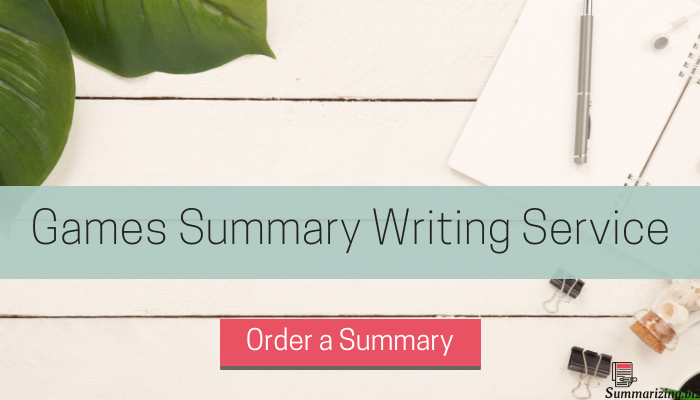 Why Use Summarizing Games
Was ESL summarizing your favorite classroom activity as a child? The answer is probably no. There's a good chance you look back on it with dread and perhaps even bad memories. If you had a great teacher, you may have had fun, but if yours wasn't very lively you probably didn't enjoy it.
Don't you want the next generation to have a better time than you did? If the answer is yes, check out some suggestions to figure out how.
List of Summarizing Worksheets for Kids
These games, worksheets, and activities can help you liven up your classroom or home. They will teach important summarization techniques and keep things active at the same time.
Acrostics: Give the students a key concept or word from the lesson. They have to write a detail or a description which starts with each letter of the concept, so that their sentences spell out the word.
KWL: Start out, before reading the text, asking what you Know and what you Want to know. At the end, ask students what they Learned.
Carousel Brainstorming: This is a fun one to get kids moving. Prepare stations with topics and paper, and have each student or small group move around to the various stations and write their thoughts. Each student must contribute something new.
Bumper Sticker: Have students think about how they'd sum up the text in a bumper sticker. If you choose they can then draw or colour the bumper sticker. This can be funny and educational at the same time.
Word Splash: Students are given a "splash" of key words. These are then used to write sentences about what they learned from the text.
Dear Student Letter: Have your students write to an imaginary absent student. They will have to sum up what they learned from the lesson or text well enough to help that student make up the lesson.
Aha and Huh: Have students list three things they learned and three things that they're still confused about. Then you can discuss both things as a class.
Six Word Story: In six words, students can sum up what they learned or read. This helps develop conciseness and gets students comfortable with cutting out chafe to narrow down the important stuff.
Foldables: Have students make a foldable brochure for their text. This is fun and crafty, and additionally helps students focus on what was most important to their understanding of the text.
Sticky Notes: Give each student a couple of sticky notes and write a topic or question on the board. The students then have to write ideas on the sticky notes and stick them on. Afterwards, you can discuss all the ideas that resulted.
How Summarizing Games Can Help
You have a solid list of games, but you might still be wondering how they can help you. After all, you have plenty of other things to teach and a lot of tools at your disposal. Why use these games? The answer is because it makes summarizing fun. It's a skill that can sometimes be seen as dry or dull, but you don't want your students to feel that way. Using these activities turns it into something enjoyable – not just drudgery. With young children, especially, this is helpful to keep their attention on the task. Make it fun and they'll learn much better!
Find More Summarizing Worksheets
You've seen only a small sample of the summarizing activities we have to offer. Each student is different, and so is each class. You will want a lot of different options to accommodate many learning styles. If you feel that the current offerings aren't quite enough, you can always mix them up and create new things with the combination. Or, if you're looking for something completely new, contact us. We have a staff composed of trained writers who can help you come up with more ideas. Don't let yourself go on alone – get help and find out how easy it can be.
For more inspired summarizing games to help children learn, contact us now!