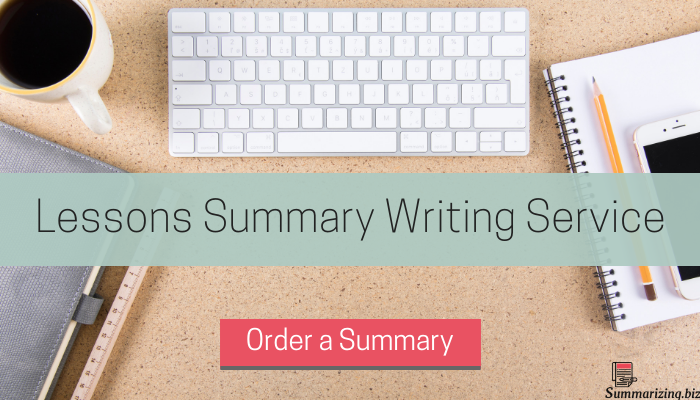 Why Summarizing Is Important
There are few skills more important to the writing and analyzing process than summarizing. It seems abstract, like something you might rarely use. After all, how often are you called to sit down and write a summary of a book or film after you're out of high school?
However, more often, summarizing is used as part of a broader project. But how can you teach your students how to summarize and summarization techniques?
Summary Lesson Tips
Here are tips for getting you started on teaching summaries. They are meant to inspire you and give you some direction.
Explain summaries first: Not every student knows what a summary is! They may have incorrect ideas. Start off with a solid definition to get them all on the same page.
Provide vivid examples: While explaining these, consider giving an example. For instance, sum up a popular film. This gives students something to go on.
Explain how to read: Of course your students know how to read already, but introduce the idea of reading for key ideas. Give some tips on how to do so.
Teach notetaking: Again, not every student knows how to take notes on a text. Explain how to find key ideas.
Pick five ideas: As a class, discuss the ideas and decide five key ones in the text. This gives your students an example of how to find them after you've explained.
Practice paraphrasing: Pick out sentences and have your class reword them. This gives them a chance to develop the skill in a low-key environment.
Teach key vocab: Give your students a head start by giving them a few key vocabulary words. They can then locate main ideas, and find more keywords.
Make it fun: Use unexpected techniques, like games and drawing, to keep things interesting.
Get students moving: Whether it's tossing a summary ball or moving around the room, motion can help fix ideas in your kids' heads.
Utilize small groups: If you have a large class, split it up to make it more manageable. This allows your students more space to discuss their ideas.
Summarizing Lesson Plans Example
If you've never taught summarizing before, you may be wondering how to structure a lesson on it. Let us offer you a sample lesson plan to give you some ideas.
Tell your students a story relevant to the one they are about to study. Ask them whether they've had any similar experiences. Get them to tell the story and ask them to keep it short. Provide constructive criticism and get each class member to give it a try.
Introduce key vocabulary from the text beforehand so your student can keep an eye out for it. This also helps them identify the main point.
After the students have read and understood the story, introduce the idea of story maps to them. Explain that they will create a similar map.
Instructions and guided practice
Show students a story map you have created in advance, and then give them instructions for doing the same.
Allow the students to complete their story maps individually or in groups.
Have everyone show their story maps, and discuss the common details that everyone found important. Point out what most people chose to leave out and how that relates to finding crucial ideas in the text.
The Impact of Summarizing Lessons
The lesson plans and the activities helps your students to understand how summarizing works in an enjoyable way. The tips we've provided can make it easier on both you and the class (good samples could be summarizing services in Hong Kong, Malaysia, United Kingdom, etc) . Once you've successfully taught this skill to students, they'll be much better-prepared for success later in their academic careers. If you teach thoroughly and well, your students will be much better readers and writers thanks to you.
Final Thoughts on Summarizing
Being a teacher isn't easy. It can sometimes seem as if you're quite alone, even in a large school. There is simply not enough support for most teachers. If you're struggling, though, you need not do so any longer. We are a network of professionals who can help you develop lesson plans, learn how to better teach summarizing, provide book summary service, and even improve your own writing skills. We know the plight of the modern teacher – and that's why we want to help you. No matter what part of teaching summaries you're struggling with, we have confidence that we'll be able to make your life easier.
Don't struggle alone with summarizing lessons any longer – contact us and let us help you stretch your creativity!