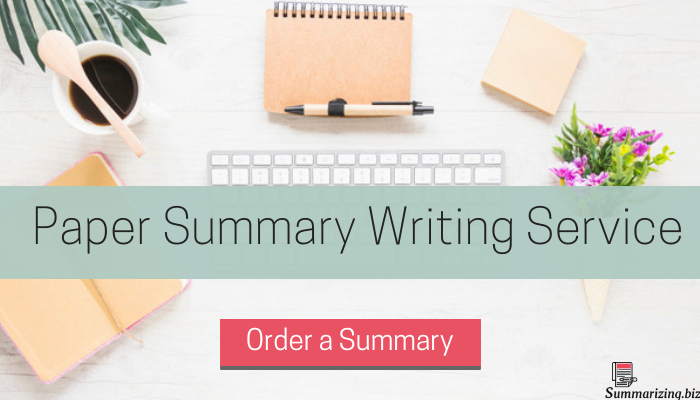 Teaching Students to Summarize
Summarizing information and skills are crucial part of every student's skillset. They will use it in high school, university, and beyond. Summary teaches critical thinking skills and increases vocabulary. However, many students are never taught correctly how to summarize. Even some teachers often had to figure it out for themselves. That's why you want to make it easier for your students. Teach it in a way that sticks with them and they will never need an article summarizer.
Teaching Summarizing Advice
The best piece of advice about teaching anything is to make it fun. This is particularly true of summarizing. For many students, summarizing can often seem a dull activity with few rewards. That's why the best strategy is to make it enjoyable to learn. How you may be wondering? Using games involving moving, talking, or drawing can take the subject up to a new level. That's why we've put together a list of strategies to help you find some great ways to make the topic engaging.
Professional Tips for Summarizing
If you've been dreaming to learn how you can be teaching summary writing like a pro, let us tell you today is your lucky day. Our professional team of professional writers has put together a short list of tips so you can be teaching summarizing techniques like an expert. Take note of them:
Identify the theme of the paper. As you go through the text, you need to be able to quickly identify the topic. It should be a sentence that encapsulates the whole text in it.
Make a critical evaluation of every paragraph. While reading the paper, make sure you write next to it a critical opinion about it. This will help you explain it in your own words.
Identify the main arguments. Highlight the principal arguments that are written around the theme.
Write your summary bit by bit. As you go through the text, write a brief explanation for each paragraph. Link your explanations after you finished while ensuring it is coherent.
Proofread and edit your summary. This is a critical tip. Once you've finished writing your summary, you need to proofread and edit it. Otherwise, you may end up with a text full of language mistakes.
Teaching Summarizing Strategies
Here are our top summarizing tips. Feel free to mix these together, change them, or use different materials.
Be creative and your students will enjoy your class so much more.
Ticket Out the Door: A simple one – on the way out, students must state one thing they learned from the text. This is an easy, quick introduction to summarizing.
Comic: Ask your students to draw a comic of the text! If you give them a limited number of panels, they'll have to decide what's most important. This is important for summarizing skills. They won't think of it that way, though – they'll be focused on how much fun drawing is.
Acrostics: Give your students a keyword. They must then write one point of the lesson using each letter of the keyword. Done correctly, each student should have a horizontal list of sentences which spells out the keyword vertically.
$2 Summaries: Make each word worth ten cents, and ask students to write two-dollar summaries. Fake money makes this more fun. You can also change the number of words, and give students key vocab to utilize.
Carousel Brainstorming: Set up stations around the room with questions underneath them. Students then go from station to station writing. Students brainstorm with others and learn from each other.
Summary Ball: Pass around a beach ball or hackey sack – anything light enough to be thrown without causing damage. Each student who catches it has to summarize the text briefly. Every student must have a turn.
Vanity Tag Summary: Ask students to write a bumper sticker or vanity tag summary for their text. Let them be as creative as they want. Allowing them to draw this can also be a fun extra activity!
Sample Test Questions: Ask your students to create sample test questions. These allow them to consider and grasp what the main point of the text was. To write a test question, after all, you need to know what's important – and be aware of the answers in advance.
Text Message Summary: Students must write a summary of the text as a text message. Let them use the shorthand they'd use naturally, and a more informal voice. Tell them to pretend they're explaining it via text to a friend. This lets them develop the summary in a natural voice and is less intimidating.
Snowball Fights: In this exercise, each student anonymously writes an answer to a question or problem, balls up their paper, and throws it into a container. The correct answer is then stated. All students with correct snowballs sit down. The teacher then knows how many understood the issue at hand.

Your Help for Teaching Summary Writing
In today's crowded world, there's so much to teach. The summary is only one of a myriad of skills you will have to impart to your students, and that can be stressful. There's no shame in admitting that you need help. Visiting this page was a great start on the way to teaching stronger summarizing skills. However, if you still need assistance, don't fear. We have a team of highly creative writers who can help you become better without using an article summarizer.
Thanks to our expert team of professional writers, we can offer a wide range of services and guides. With our tips, you can be sure you will be teaching summarising writing tips like our rockstar team. Also, by choosing us, you will benefit from using our services. When choosing us, you will get:
Rush turnaround
Delivery on time
Money back guarantee
Discounts for regular customers
Secure payment
For more creative ideas about teaching summary writing, contact us now and enliven your classroom!