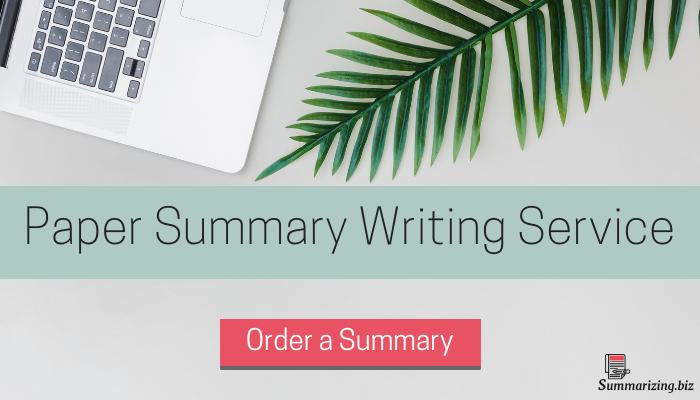 Summarizing ESL Advice
Summarizing is rarely a student's favorite activity. Whether you yourself are a student or a teacher, you probably know that. However, if you want to improve your English or help your student improve theirs, summarizing is a crucial part of learning. You may, however, have questions. Why is it important? Who can use it? How can it be done? For the answer to these and others, read on. If you need help paraphrasing and summarizing, feel free to use our services.
How ESL Summary Can Help
ESL summary is a specific type of summarization done by language learning students. It helps them to grasp the gist of a passage and explain it to others. It can help with reading comprehension and it lets you understand more about where your student is in the learning process. This is important because it allows you to tailor your plan to the specific student's needs – or, if you're the learner, to find out where you need to improve.
Who should use ESL summary? Well, the answer is, anyone learning English. All age levels and skill levels can benefit from custom summary exercises. They help students to know whether they've fully understood their assignment or whether they're still struggling. Newer students can summarize short, easy passages; experienced ones can summarize more tricky or intricate things. Whatever you or your students' level, these amazing summarize apps can help them learn.
ESL Summarizing Tips
You've seen the benefits of teaching summary writing – but how to do it? Here's a step by step guide on how to summarize for ESL students. With these tips, you – or your students – should find the process much simpler and more enjoyable.
Read: The first stage, of course, is to read or reread your text. It's always a good idea to refresh your memory on the main idea if you haven't read it very recently, or if you're not sure you understood it.
Look up new words: If you haven't already, check out new vocabulary. This will help you better understand the author's arguments. After all, you can't paraphrase terms that you don't know the meaning of.
Identify main points: Find the author's primary points. What is the main thing being argued to you? What things does the author want you to believe? If you had to explain this passage in a few words, what would you say the author was trying to get across?
Identify supporting points: What is the author using to support their arguments? This can be evidence or additional argument that back up the main one. These are sometimes subtler, so look carefully.
Identify keywords: What unusual words is the author using a lot? What vocabulary is most important in getting their point across? What words most encapsulate the main ideas of the passage?
Find keyword synonyms: Look up words that mean the same thing as your keywords. This helps expand your vocabulary as well as helping you understand and summarize the passage.
Paraphrase main ideas: Restate the main points you found in your own words. You can use the synonyms you found and your own creativity to figure out a good way to rephrase things.
Check to be sure you've got everything: Go back to the original passage and make sure you have not left any ideas out. It's easy to forget something, so ensure that you've been complete and haven't forgotten something.
Check to be sure you've added nothing: Additionally, make sure you haven't added your own arguments in! Both are hazards when summarizing, since your own biases influence your understanding of the argument.
Rewrite your paragraph: Now all you have to do is string your sentences together with transitions and smooth out the paragraph. Congratulations on an excellent summary!
Learn to Summarize for ESL
You have all the tips – now all it takes is practice, practice, practice. Though the hardest part, practicing can also be the most rewarding. You'll see your skills develop and flourish beyond what you thought possible. But if you need more help, don't hesitate to ask. A little assistance can make things much easier.
We guarantee you:
Only original summary
Professional writers
Free amendments
Always on time delivery
Very affordable prices
Discounts for regular customers
For more help with ESL summarizing, contact us with your questions and get answers!