What Is a Research Paper and Abstract?
A research paper is a lengthy report in a defined structure that will detail the research that you have conducted in a specific area. You will need to work with summarizing worksheets throughout your academic career so it is very important that you understand how they are put together and how to do a summary of research paper writing for your abstract.
A research paper is about finding and critically assessing sources of information around a specific topic area to answer a specific research question. It is an opportunity for you to expand your knowledge in a particular area as well as providing a unique view of a specific topic for your readers as well as potentially expanding what is currently known and understood.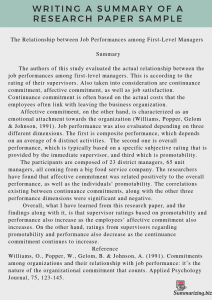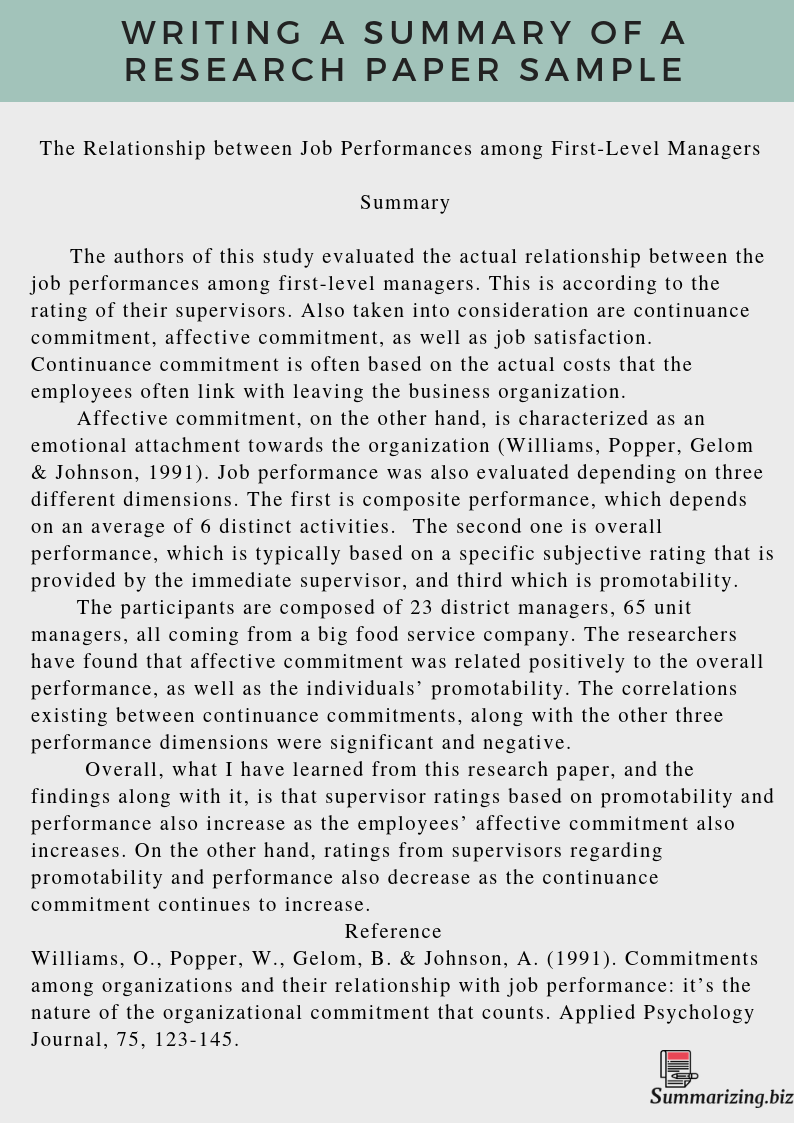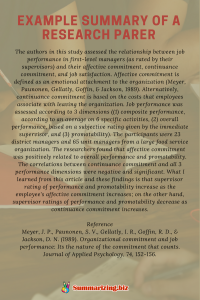 A research paper is not just simply a collection of what others have had to say on the subject that you are researching. You must draw upon their research and ideas to come up with your own unique perspective supported through what they have had to say.
An important part of any research paper is your abstract, this is a research paper summary that will lay at the start of your paper. Its purpose is to give a clear understanding of what your paper is about to anyone that wants to read your paper. This allows them to make an informed decision about whether they will want to read your paper in its entirety.
How to Write a Summary of a Research Paper
Most research papers will need to be written to a very precise format and structure which will very much depend on the subject that you are following and even the institution at which you are studying. A typical research paper will have the following structure:
Title Page
Abstract
Introduction
Methodology
Results
Discussion
Conclusion
References
While the abstract may lay at the start of the paper it is not something that you will write first. As it is a summary of research paper writing it will typically be written last when you have actually completed your paper. It needs to be a clear summary of what your paper is about so that any reader can decide whether they need to read your entire paper to find relevant information to their own research. Otherwise writing a novel summary is completely different work, so you need another guide to help you with it.
The following steps will take you through the process of writing your own abstract or research paper summary:
Some research papers may have been completed over many months or even years, so it is important that you carefully reread everything that you have written to familiarize yourself with what is written on your paper. Go through your writing and highlight the most important sentences or points in each section of your writing so you are clear as to what needs to be covered within your abstract.
Create a working outline for your writing. This can be as simple as the notes that you have just made highlighting the main points from your research paper.
Write your introduction first; this should clearly inform the reader as to why you have undertaken your research and its importance within your field. You must clearly state your thesis or research question that the paper is addressing. Typically this will be no more than around three sentences in length.
You should then cover the methodology; provide a brief summary of the basic design of any research or study that you have undertaken. This should cover the key techniques that you have used to gather the data used within your research.
The results section of your research paper is one of the most important parts and the same is true in your summary. Ensure that you give a clear understanding of what the research uncovered and where possible provide clear figures if space allows.
Your conclusion should refer back to your thesis or question and show what final conclusions you have reached based on your results. This should be a concise and factual reflection of the conclusions that you reached.
Proofread and edit what you have written to ensure that it is error-free as well as meeting all requirements for format and length.
Sample Summary Research Paper
A research paper summary example is an excellent way to better understand just how your own paper's abstract should be put together. They show you clearly how your own can be organized and structured, but they should never be simply copied. The following example of an abstract is from the University of North Carolina at Chapel Hill.
"This dissertation examines the role of newspaper editors in the political turmoil and strife that characterized late First Empire Rio de Janeiro (1827-1831). Newspaper editors and their journals helped change the political culture of late First Empire Rio de Janeiro by involving the people in the discussion of the state. This change in political culture is apparent in Emperor Pedro I's gradual loss of control over the mechanisms of power. As the newspapers became more numerous and powerful, the Emperor lost his legitimacy in the eyes of the people. To explore the role of the newspapers in the political events of the late First Empire, this dissertation analyzes all available newspapers published in Rio de Janeiro from 1827 to 1831. Newspapers and their editors were leading forces in the effort to remove power from the hands of the ruling elite and place it under the control of the people. In the process, newspapers helped change how politics operated in the constitutional monarchy of Brazil."
Of course, the abstract or academic writing summary that you provide will be very different to any example that you see online or elsewhere as your research will be unique to you. It will, however, follow a similar structure to the example above.
Another thing to consider also is that different disciples will have different expectations. So always be clear as to what is precisely expected. As said by the University of Wisconsin:
"Abstracts in the hard sciences and social sciences often put more emphasis on methods than do abstracts in the humanities; humanities abstracts often spend much more time explaining their objective than science abstracts do. "
Our Summary Help in Research Paper Writing
Writing that perfect summary for your paper is not always easy. If you need help, however, our main point finder and our specialists are here ready and waiting. Through us, you will get to work with an expert in your field of research that will hold a post-graduate degree in your area as well as many years of experience writing abstracts. Our writing support if fully tested for plagiarism, proofread carefully and always delivered to you on time.
Should you need support with writing a summary of research paper results and methodology just contact our experts here today for reliable help that you can afford!