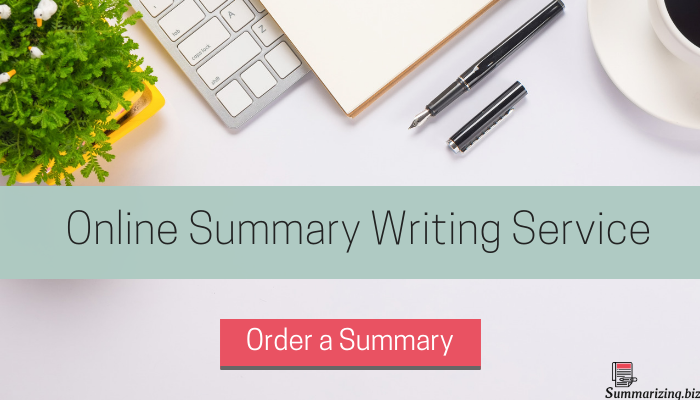 Learning how to summarize the information you've found online can be pretty tough, especially when you've never been taught how to do it properly. Most people who want to create concise descriptions of articles they've read have heard of the summize app, but it's worth checking out some of the alternatives available on the market. It's safe to say that plenty of these give even the most famous summarizer apps a run for their money. Take a look at the 10 choices below and see if one catches your eye.
Not Just a Summize App Review
Although summize appears to have cornered the market in its own little niche, this is not quite the case. In fact, there are several apps which could take its crown at any moment. Since it's not all about the summize app review some of the others in offer here and find out what you would really prefer to use.
Joosr offers you the chance to cut through all the unnecessary content and read a whole book within 20 minutes. You can read more than 100 textbooks in a format that's very much reduced down to the bare essentials. If you need to cram as much information as possible into your head for an exam, this is the app for you.
Blinkist is rather similar to Joosr, except that it's available for Android rather than iOS. It also focuses on providing accurate and concise summaries of non-fiction books, giving you the opportunity to learn quickly without spending too much time digesting non-essential information. This app is well-known for offering simple and yet complete explanations of even the most complex subject matter.
Compact Business Book Summaries provides you with a wide range of the latest business titles in a condensed format. The only way to succeed in business is to absorb as much experience as possible and then learn how to apply this knowledge in new ways, and the fastest way to do so is to read summaries. This app and its accompanying website will give you everything you need to know.
LitCharts is a literature guide put together by the same people behind the very effective SparkNotes series. It gives you more than 200 different charts with which you can more easily understand some of the more complicated and lengthy classics of English literature. Given the size of some of the tomes you're likely going to have of reading at college, this app could be a lifesaver.
Summary Scanner purports to allow you to read less and yet do more with your academic life. You can use it to create a digital copy of any document and then have it summarized for you in a quick and effective manner. It works as a scanner and summarizes all in one handy app which also lets you export your concise document as a PDF.
SMMRY is a web app that simplifies any length of text by cutting it down to 7 sentences that really demonstrate what the text is all about. There's no need to spend hours reading a huge article when you can take the salient points by means of this online

summarising

tool. You can upload your own files or paste any URL of your choosing and this app will brush aside the excess, leaving you with the most important parts.
Text Compactor works just like many of the summary apps here, except that it allows you to control the length of your summarized text for yourself. All you have to do is pass your text into the box provided and then set your preferred amount of original text to keep as part of the summary. You can even rerun the program to create different summaries until you get one you like.
Trimit summarizes your content in a manner that makes it perfect for using on social media platforms like Twitter. It extracts a version of your text that eschews the use of filler words and general turns of phrases that really mean very little. A lot of thought has been put into this app and you'll find it to be highly useful in generating excellent summaries.
GreatSummary is a very smart add-on for the Firefox web browser that gives you the chance to summarize articles right from your browser. Naturally, you can input any website URL and this little web app will turn it into a paragraph containing only the most salient points. You can also keep an eye on different websites and how they've been altered over time with a secondary function that's supplied as standard.
Clipped takes your text and turns it into bullet points, infographics and other easy-to-understand formats that audiences enjoy. This is the easiest way to turn your dense notes into something you can present to just about anyone. Whether it's for your own benefit or for that of others, Clipped will quickly make sense of any information you upload.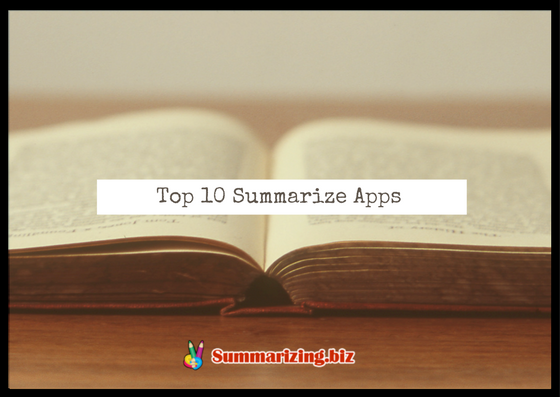 Make sure you make the most of all the information you see by cutting it down into bite-sized chunks with handy programs like the summize app and others like it. The secret to handling large amounts of new facts and figures successfully is to take things step by step, so specially designed apps are just what you need. The 10 choices here are among the best you'll find anywhere online besides using summary services.
Can Your Online Service Summarize for Me?
We can absolutely provide a custom summary service for you. Our professional writers create custom summaries using essentially the same summarizing technique as described above. To order your summary:
Place your order online using the order form on our website
Complete your payment transaction. Our rates are affordable without sacrificing quality.
One of our writers reads the text, analyzes it, then writes an original summary just for you
You receive an original summary that is guaranteed to be error-free, meet all of your requirements and be delivered on time.
By downloading the summize app and its competitors, you'll get the most out of its functions. Maximize your potential with the right app for your needs today!